Archive for FilmSound.org main page
Sound Design of Iwo Jima
Mix Jan, 2007

Freak Out - Low-Budget Audio for an Indie Film
Mix, Feb, 2007

Cars - Engine SFX With Personality
Mix, Jul, 2006

Sound Design of Zodiac
David Fincher's Serial-Killer Drama, Mix Mars, 2007

Manderlay - Sound Makes the Picture
Mix Jun 1, 2006

The Natural Sound of 'The New World'
Terrence Malick's audiovision Mix, Feb 1, 2006

Narnia - The Sounds of Quiet, the Sounds of Rebirth Mix, Jan 1, 2006

Jarhead -Sounds from the First Gulf War
Mix Dec, 2005

Superpower Sounds for Superman Returns Mix Jul , 2006

Good Night, and Good Luck
Mix Jan, 2006

Little Chicken AudioMedia Feb 2006

ADR - Never Underestimate Good Dubbing
Mix Nov, 2006

Location Sound Effects Recording for Film Mix Jul 1, 2005
---
The Soundtrack: A Basic Introduction
written by Dr. Fred Ginsburg C.A.S.
There are a number of readers who have absolutely no interest in the world at all about doing sound. You may have aspirations to Direct, Produce, D.P. (director of photography), Edit or whatever.
For those of you, I suggest that you need the information contained within these pages even more than the future sound mixers - for they, at least, will eventually learn through trial & error.
You may never have to personally record sound, but much of what you do in your specialty will hinge directly upon the success or failure of the sound crew.
Visit Production Sound for Film/TV - educational resource for those interested in audio for film, video, and TV
Lost - Sound for ABC's Lost
Mix, May 1, 2005
Family Guy
Mix, Sept 1, 2005
The Art of Anime Dubbing
Mix, Aug 1, 2005
Foley Recording - Film sound's misunderstood art Mix, Sept 1, 2005

The Aviator
Mix, Mar 1, 2005
Duma - Sounds of an African Adventure
Mix, Jan 1, 2005
Alexander Sonic Stone
Millimeter, Dec 1, 2004

Creating Lemony Snicket's peculiar sound Crazy Cars and Man-Eating Leeches
Mix, Dec 1, 2004

Inside The Assassination of Richard Nixon
Mix, Jan 1, 2005

Sounds of L.A. Propel Collateral
Mix Sep 1, 2004 -- COLLATERAL

Surrounded by Dr. Octopus!
Mix, Jul 1, 2004 -- SPIDER-MAN 2

Shark Tale: A Different Kind of Fish Story
Mix, Sep 1, 2004
Best Achievement in Sound
Winner: Ray (2004) - Greg Orloff, Bob Beemer, Steve Cantamessa, Scott Millan ||||||| Other Nominees: The Aviator (2004) - Tom Fleischman, Petur Hliddal
The Incredibles (2004) - Randy Thom, Gary Rizzo, Doc Kane
The Polar Express (2004) - William B. Kaplan, Randy Thom, Tom Johnson, Dennis S. Sands
Spider-Man 2 (2004) - Kevin O'Connell, Greg P. Russell, Jeffrey J. Haboush, Joseph Geisinge
Sound Design Notes
:
Finding Nemo, Kill Bill, LOTR 3, Master and Commander, Pirates of the Caribbean, Seabiscuit
SOUNDSCAPE: Exploring the Art of Sound with the Moving Images - The School of Sound Lectures 1998-2001
"Provocative examinations of modern film soundtrack and the way sound combines with image in both art and entertainment" - Cinescape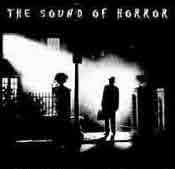 "Sound of Horror" is a 4-hour study on sound design in modern psychological horror films with clips, interviews, and examples of director / sound designer collaborations. (3 AudioCDs)
Aired Oct 29 2003
Free Association Radio
Sex and the City
"Supplementing the show's rich visual style is a crystalline, punchy and enveloping audio experience that's among the very best on television today.."
Article in Mix
www.filmsound.org
Learning Space for Film Sound